Just a stone's throw from the French border you will find the cluster of some of Spain's most picturesque and dramatic regions. Comprising this zone of astounding natural beauty and pretty villages are the autonomous communities of
Aragón
,
Navarra
and
La Rioja
.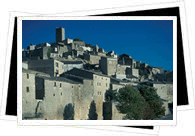 The largest of the three regions, Aragón, has long been one of Spain's most important regions. The region has played one of the starring roles in Spain's lengthy history, as Aragón was Castilla's rival kingdom back in medieval times. When Fernando of Aragón wed Isabel de Portugal in one of the most world-changing political dealings in history, voila! The kingdoms united to form one Spain and the rest is history, so to speak.
Aragón today is a fascinating region of Spain, both for its natural splendor and for the lasting vestiges of its history. Some of the highest and most impressive peaks of the Pyrenees mountains are found within Aragon's territory, while the valleys of the foothills are sprinkled with picturesque stone villages. Solitary castles grace hill tops, elegant monasteries speak volumes of the glory of days gone by, and Romanesque architecture abounds throughout.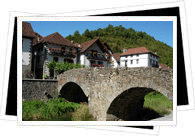 Head further north along the French border and into the quiet, country lifestyle of Navarra. While Navarra's claim to fame is Pamplona's internationally known Running of the Bulls, the region is a whole lot more than a bunch of bulls clamoring after risk-taking runners. Often grouped in with the País Vasco (Basque Country), the northern zone of Navarra speaks a dialect of the Basque language, but the region itself is a mix of Basque, Mediterranean and French influences due to its location.
One third of Navarra's population lives in the small city of Pamplona, which means exploring the rest of the region leads you through unspoiled nature, sprawling vineyards, lush alpine countryside and stunning vistas of the Pyrenees mountains. Navarra's appeal is two-fold, as the region's charm is found in the combination of natural beauty and small towns boasting incredible architecture. Due to its status as a popular starting point for the Way of Saint James, the region is brimming with Romanesque monasteries, Gothic churches and Renaissance due to its location at the very beginning of the Way of Saint James.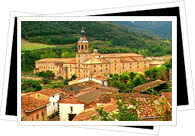 While wine is without a doubt the name of the game in La Rioja, it also shares the natural beauty and rural vibe of its neighboring regions. This small, single-province region, tucked between the Ebro depression and the Iberian mountain ranges, is surprisingly packed with a variety of treasures.
Along with vineyards that yield some of the best red wines around, discover a lush countryside of rolling hills full of colorful wildflowers, charming villages that will leave you wanting to linger and even dinosaur fossils. Turns out La Rioja was once quite the popular area for these fascinating prehistoric creatures, as seen in the hoards of fossilized evidence that you can see throughout the region.