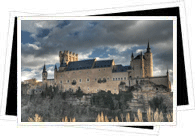 Not only is Spain one of the most diverse and visually captivating countries of Europe, but it's also one of the most addicting! Whether it's the infectuous Spanish zest for life, the winding medieval streets, the laid-back sidewalk cafés or the endless fascinating Spanish landscapes, it doesn't take long for visitors to realize that they are helplessly and hopelessly hooked in.
It's impossible to visit Spain without submerging yourself in its lengthy, multicultural history. In the years between the early Iberian and Celtic tribes and today's modern democracy, Spain has passed through the hands of Phoenicians, Greeks, Romans, Carthaginians, Moors and Christians. Steeped in history and antiquity, Roman ruins effortlessly rub shoulders with sumptuous Islamic palaces, turreted medieval castles and jaw-dropping Gothic cathedrals- all of them left behind like cultural footprints in the Spanish sand.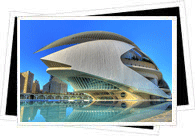 There is no singular "Spain"- when it comes down to it, there are actually several Spains. The country is divided into 17 autonomous and vastly different communities, each with their own unique landscapes, cities, festivals, traditions and even languages. In fact, Spain actually has not one, but four, official languages!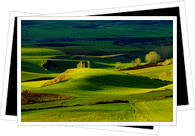 Just how are the regions so different? The verdant hills and misty pastures of Asturias seem a world away from the sunflower-filled plains of Castilla y León. The gypsy passion of Andalucía's infamous literary heroine Cármen is nothing like the noble - albeit delusional - chivalry of Castilla la Mancha's Don Quijote. The fervent flamenco guitar-strumming in Córdoba bears no resemblance to the soulful bagpipe music echoing through the ancient streets of Santiago de Compostela. Sprawling out upon golden beaches along the Mediterranean coast is a totally different experience from doing the same on the volcanic black sand coves of tropical Tenerife (Islas Canarias).
Needless to say, Spain is much more than the common travel brochure clichés of Andalucía-born flamenco and bullfighting. While its regions are extraordinarily different on many levels, Spain as a whole boasts a multi-faceted cultural scene unlike any other. The splendor and incredible preservation of Spain's architecture is only one demonstration of Spain's heritage of artistic excellence, attention to detail, and creativity. In fact, the architecture gracing Spain's streets and squares have led to more UNESCO World Heritage Cities than in any other country!
It's no wonder that Spain bred geniuses like Diego de Velázquez, Francisco Goya, Pablo Picasso and Antoni Gaudí! Medieval religious pilgrimages, incredible museums, age old traditional music, delicious food and drink, competitive sports and historic theaters are also a huge presence on the cultural scene.
One facet of Spanish culture that has attracted tons of well-deserved acclaim from around the globe is Spain's festival calendar. From the religious sobriety of Semana Santa (Holy Week) to the pyrotechnic madness of Las Fallas, the clamoring of the Running of the Bulls, the gaudy costumes of Carnival and the annual tomato-flinging frenzy of La Tomatina, Spaniards have a one-of-a-kind talent for throwing an unforgettable party.
Even outside of festival time, you're guaranteed to notice that there is always something going on and people are always - and we mean always - on the move. Spaniards are welcoming, enthusiastic and social creatures, so it's only natural that the Spanish lifestyle boils down to being out and about in the streets, chatting over coffees, strolling arm-in-arm and making the most out of each day. For this very reason, the Spanish schedule seems so "off." Meal times are hours later and often last for much longer than in most countries; with dinner often lasting until well past midnight, Spain's nightlife scene doesn't kick into high gear until the wee hours of the morning and doesn't slow down until the sun comes up.
Have we grabbed your attention? Ready to learn more? It's impossible to know and understand this incredible country in one page- explore the rest of our Spain Guide to discover the history, the culture and the diverse beauty that is Spain.