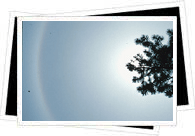 Endless sunshine and scorching heat is what usually comes to mind when we think about Spain's weather, yet with so many natural contrasts - mountain ranges, verdant hills, flat plains, sprawling beaches, lush forests, arid deserts, etc. - it makes sense that the country's weather varies every bit as much as its geography.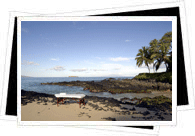 Much of mainland Spain enjoys a warm Mediterranean climate moderated by the Mediterranean Sea bordering Spain's entire southern coast. Expect dry summers, mild winters, minimal rainfall and up to 3,000 hours of sunshine each year. However, in Andalucía - also known as the "frying pan" of Spain - summer afternoon weather can turn your days into a constant search for shady spots. In fact, Spain's hottest city is Sevilla, where temperatures have been known to soar to a rather toasty 47ºC (117ºF)!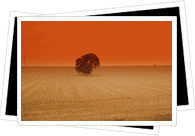 Moving northward, the weather throughout Spain's interior plains - known as the "Meseta" - is most known for seasonal extremes. Summers are dry and swelteringly hot, winters are known for bitterly cold temperatures and often merciless winds, and spring and fall are both extremely enjoyable. The mountain ranges surrounding the Meseta typically boast an even harsher climate, with more frequent rainfall throughout the year and plentiful snow during the cooler months.
You can pretty much think of Spain's northern coast - which stretches from the Pyrenees mountains across the Pais Vasco (Basque Country), Cantabria, Asturias and Galicia - as Spain's take on Ireland. Misty and damp, the region boasts lush vegetation, rolling hills and a stunning, unpredictable coastline. The northern maritime weather, moderated by the Atlantic Ocean and Cantabrian Sea, consists of mild winters, warm summers and a whole lot of rain.