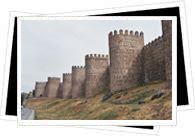 CASTILLA & LEÓN
The 1983 fusion of the kingdoms of León and Castilla la Vieja brought together the two key players of medieval Spain. The largest of Spain's 17 autonomous communities, Castilla y León is a land in which medieval cities and villages untouched by time are speckled across a vast landscape of picturesque streams, scenic mountain ranges and undisturbed nature.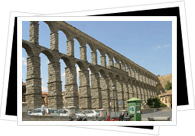 Castilla y León is also home to a huge stretch of the Way of Saint James (Camino de Santiago), a major religious pilgrimage that continues to attract tens of thousands of pilgrims after more than a milennium in existence. You are practically guaranteed to come across more than a few Santiago-bound pilgrims following signs with scallop shells - the symbol of Santiago - that the way.
Castilla y León's dazzling architectural affluence attests not only to its religious significance but also to its days of medieval glory, when it was the political and military hub of Spain's Christian Reconquest against the Moors. With medieval churches, palaces and defensive walls that have withstood the test of time, an air of noble grandeur still permeates the tranquil cobblestone streets of these cities, many of which are amongst Spain's best kept secrets.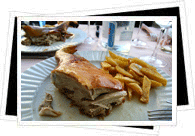 Finally, be sure to treat your palate to Castilla y León's gastronomical scene, where the best food dishes reflect the region's harsh winters. Castilla y León is the place to go for hearty stews and cured meats, plus they're always up for a good roast- lamb, goat and especially suckling pig are the favorites. Add in a glass (or more) of Castilla y León's excellent wine, particularly from Ribera del Duero, and you have a meal that you are guaranteed to remember.
Follow the link to learn all about Castilla y León's most interesting cities and towns in Castilla y León highlights!