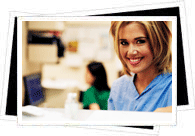 In terms of personal safety, Spain is easily one of the safest countries in Europe for foreign travelers. Visitors generally don't feel even remotely threatened as they travel through Spain, and crimes are generally of the so-called "petty" variety. Bag-snatchers and pick-pockets are really the only things to be aware of, so just use your common sense to avoid any unfortunate mishaps- having your passport, your camera and credit cards stolen isn't what you want to remember about your trip!
If you are robbed, be sure to go to the police, as your insurance company will require a police report if you are looking to make a claim. In addition, if you have had your passport and / or all of your money stolen, immediately contact your country's embassy or nearest consulate for help.
SOME PERSONAL SAFETY TIPS: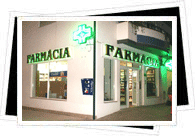 There is no reason to worry about your safety in Spain; crime rates are minimal and actual physical confrontations nonexistent. The rule of thumb for personal safety in Spain is simply to use your common sense, and you'll be fine. Don't, for example, count your life savings on a city bench or leave your passport sitting on an outdoor café table! Visitors rarely have bad experiences in Spain, but here are a few safety tips to keep in mind:
Don't walk along through empty, poorly-lit streets.

Use a purse with a zipper and wear it across your chest instead of dangling from one shoulder.

When you are out relaxing in public areas - street cafés, for example - keep cell phones, wallets and cameras out of view.

Be aware of your possessions in crowded places, such as major tourist attractions, public transportation, etc.
Carry a copy of your passport instead of the real thing.

Ask if your hotel has a safe; if so, store your original passport, extra credit cards and travel tickets instead of carrying them around with you.
If you are carrying things in your pockets, use the front pockets instead of the back pockets.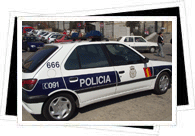 EMERGENCY NUMBERS FOR SPAIN
All Emergencies: 112

Police: 091

Local Police: 092

Civil Guard: 062

Fire Emergencies: 080

Medical Emergencies / Ambulance: 061

OTHER USEFUL NUMBERS FOR SPAIN
RENFE (National Train Service)

AENA (Airport & Flight Services & Information): 902 40 47 04

Postal Service: 902 19 71 97

Customs:

Visas, Embasses / Consulates


CREDIT CARD NUMBERS IN SPAIN
If your credit card is misplaced or stolen and you need to make a cancellation, you can call these numbers:
Visa: 900 97 44 45

Mastercard: 900 97 12 31

American Express: 915 72 03 03


PHARMACIES
When visiting various cities throughout Spain, you may find yourself wondering whether Spain is full of hypochondriacs or if people just like to be well-prepared. Why? Spanish towns and cities have pharmacies on practically every single street corner! Not all of these pharmacies are open 24 hours a day, but every city and town has several - called Farmacias de Guardia - that are.
In order to find the nearest 24 hour pharmacy for those pesky unexpected late night headaches, you can call Spain's pharmacy information and locator number: 900 17 17 27.