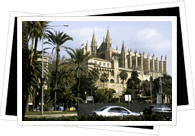 Set east of mainland Spain in the midst of the glistening Mediterranean Sea, the Islas Baleares - or Balearic Islands - have plenty to offer to the visitor. While the archipelago a favorite destination for quite the international hodgepodge of sun-seekers, the Islas Baleares' booming tourism industry hasn't chipped away at what first drew travelers here long - and we mean long - ago.
While beach resorts and booming cities offer the more modern lifestyle, the islands still maintain the stunning natural beauty and island charm that has long made it so appealing. So stray from the beaten path and you're guaranteed to enjoy secluded coves, sweeping views of the glistening sea, spectacular walks and hikes, quaint fishing villages, orange orchards and much more.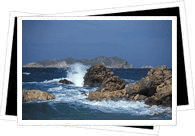 The Islas Baleares are comprised of four principle islands: Mallorca, Menorca, Formentera and Ibiza. First traces of settlement on the Islas Baleares date back as far as 5000 B.C. First blossoming as major trade outposts under Phoenician rule, a long line of cultures followed suit: Carthaginians, Romans, Visigoths, Moors and finally Christians. For this very reason, here throughout the Islas Baleares you will find everything from ancient cave drawings to Roman ruins, Gothic cathedrals and Moorish architecture.
Each island boasts its own personality and high points. From the prehistoric monuments of quiet Menorca to the frenetic energy of glitzy Ibiza, the isolated peace of tiny Formentera and finally Mallorca, which is big enough of an island to have a bit of it all, there is something for everyone!