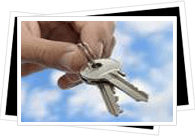 Spain has undoubtedly become one of the most popular destinations in the world, with more and more people opting to extend their holidays and make a permanent move to the sunny paradise. In coastal areas like the Costa Blanca as well as in urban metrolpolises like Madrid and Barcelona, thriving expat communities and native Spanish locals live side by side, creating an eclectic and rich culture.
Real Estate in Spain has continued to grow in popularity at an astounding rate over the last decade with lots of people moving permanently, buying holiday homes or investment properties. It has become common in Britain for first time buyers to purchase in Spain as an easier way to get on the property ladder. In 2006 the Spanish Housing Ministry announced that property prices had risen by 9.1%, down from 12.8% the year before. This slight drop has been hailed as a blessing rather than a burden and property experts have expresssed it could be the perfect moment to buy a property in Spain.
If you are going to buy a Spanish property it is important to do your research first. Check out our Spain Mortgage page for useful advice and contacts in foreign mortgages. Below we have listed some of the most reputable Real Estate Agents in Spain, many of which offer service in English and have offices all over the country.
Real Estate Agents in Spain
Don Piso
www.donpiso.com
Fincas Corral
www.fincascorral.com
Look and Find
www.lookandfind.es
Sunny Properties
www.sunnyproperties.co.uk
Unicasa
www.unicasa.com
Property in Spain
www.oppspain.com
Get our free Spanish Property Buyers Guide. All the 
information you need to know about buying property in Spain.

When you begin your initial search however, it is worth looking to some larger, internet based firms which showcase properties from different companies. Some of the most popular property search sites are the following:

Federation of British Estate Agents in Spain
www.fbeas.com
Foto Casa
www.fotocasa.es
Idealista
www.idealista.com
Inmobiliaria
www.inmobiliaria.com
In Spain
www.inspain.tv
Segundamano
www.segundamano.es
Spain Houses
www.spainhouses.net