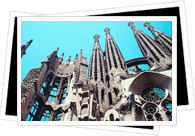 Barcelona
Hip, cosmopolitan and bursting with personality at every seam, Barcelona is one of Spain's most sought-after destinations- and with good reason! Along with its role as the political, economic and social capital of Cataluña, Barcelona gets major kudos for its cultural scene. Barcelona's streets are brimming with endless sights and incredible museums, restaurant menus feature innovative gastronomy, and the city is essentially Modernisme giant Antoni Gaudí's personal architectural playground.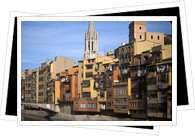 Girona
The enchanting medieval city of Girona is Cataluña's second largest city and, since the days of the peninsula's early Iberian civilization, one of its most historically significant. The city today reads like a lesson on Spanish history. With much of the city still enclosed within its original ancient walls (built between the 9th and 15th centuries), in Girona you'll find Greek and Roman ruins rubbing shoulders with a picturesque old Jewish quarter, some of the best-preserved Arab baths in Spain and an impressive medieval cathedral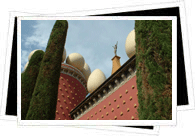 Figueres
Figueres may be an attractive town in its own right, but its claim to fame is being the birthplace of quirky surrealist artist Salvador Dalí. Art buffs won't want to pass this place up, particularly if you're already in Cataluña. The main sight is the eye-catching Museu-Teatre Dalí, a surrealist work in itself. Painted bright red and topped with what appear to be giant eggs, it comes as no surprise that Dalí himself designed his own museum and lived there during the last chapter of his life.
Within, you'll find a fascinating building with curvy staircases, massive glass cupolas, funky decoration and artwork hand-picked by Dalí for inclusion. Along with his own work spanning entire walls and ceilings, you'll also come across a handful of works by other prominant artists like El Greco, Duchamp and Fortuny.
Lleida
Situated along the western edge of Cataluña, the city of Lleida (sometimes called Lérida in Castilian Spanish) has been on the map since well before Roman times as an Iberian settlement. Yet, for all of its Roman ruins and medieval architecture, the city remain pretty well hidden beneath the tourism radar. Lleida has an extremely pleasant Old Quarter, situated around the city's centerpice: a stunning Romanesque-Gothic cathedral whose construction began in 1203.
Tarragona (UNESCO World Heritage City)
While the Cataluña town of Tarragona is a pleasant visit in itself, its biggest attraction are the archaeological excavations of the former Roman town of Tárraco. Under the Roman Empire centuries ago, Tárraco was a provincial capital and, as such, a major hub of commerce. A great wealth of monumental buildings have been uncovered, providing a glimpse into the affluent Roman town's former grandeur.