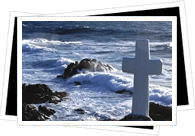 Stretching from the Rías Baixas of Galicia to the País Vasco (Basque Country) and the waters of the Bay of Biscay is the verdant region known fittingly as España Verde (Green Spain). The lush hills and damp fields of northern Spain are a far cry from the sun-baked Spain of popular imagination. In fact, you can even think of it like Spain's own version of Ireland.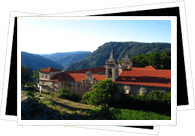 España Verde stretches across Spain's rugged northern coastline - marked by traditional fishing villages, beautiful bays, sheer cliffs and hidden coves - through the regions of Galicia, Asturias, Cantabria and the País Vasco. While these regions of España Verde don't see the same massive tourism as the south, they comprise what is without a doubt the most geographically stunning part of Spain. From rolling hills and valleys to dense forests, impressive mountain ranges and misty pastures, España Verde's landscape is dynamic, colorful and unforgettable.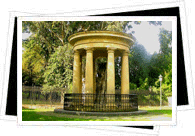 For much of Spain's rather lengthy history, the mountainous landscape characteristic of España Verde kept these northern regions isolated from the rest of Spain, which fortunately helped to preserve their unique culture. Time-honored traditions, customs, superstitions, music and even regional languages have thrived for centuries, not to mention a hassle-free, peaceful way of life that is unique to España Verde.
España Verde Routes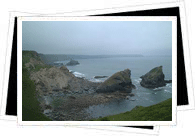 There are several ways to explore España Verde. Take a few days and travel along the entire coast, or just pick one region to explore. If you are looking for a route across all of España Verde, start out in the emblematic city of Santiago de Compostela, the final destination of the historic Camino de Santiago (
Way of Saint James
). From there, head up the Costa da Morte (Coast of Death, so-called due the amount of shipwrecks that occurred along the rocky shores) to La Coruña. From the city of La Coruña, just follow the coast eastward to Luarca, Gijón, Oviedo, Ribadesella, Llanes, Comillas, Santander, Oriñón, Bilbao and finally ending up in San Sebastián.
Within each region of España Verde, there are several smaller routes. Below you'll find a basic outline of the most popular España Verde routes in each region; for more detailed information and routes, visit the following official website: www.spain.info/TourSpain/Grandes+Rutas/
España Verde Routes in Galicia
A Costa da Morte
Noia -- La Coruña
Pontevedra Sur
Baiona -- Castillo de Soutomaior
O Ribeiro
Ribadavia -- Castrelo de Miño

Ribeira Sacra
San Pedro de Rocas -- Castro de Fereira
A Mariña Lucense
Villanova -- Ribadeo
España Verde Routes in Asturias
Coastal Route
Castropol -- Gijón
Pre-Romanesque Route
Pola de Lena -- Villaviciosa
Eastern Route
Lastres -- Congas de Onis
España Verde Routes in Cantabria:
West Coast
San Vicente de la Barquera -- Suances
Inland Route
Carmona - Barena Mayor, Barena Mayor -- Puente Viesgo, or Carmona - Puente Viesgo
East Coast
Santander -- Castro Urdiales
España Verde Routes in the País Vasco:
Álava Route
Laguardia -- Vitoria-Gasteiz
Vizcaya Route
Bilbao -- Gernika
Guipúzcoa Route
Antigua -- Donostia