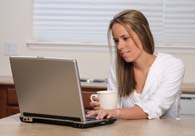 Feeling at home during your Spanish language studies with us plays in integral part in your study abroad experience. Always keeping this in mind, Enforex takes special care to ensure that each and every one of our options for student housing in Spain provides the comfort and safety necessary for an enjoyable stay.
Before students are placed in our accommodations in Spain , each site must pass a quality evaluation carried out by staff members using a strict approval process. We also do our best to place students no more than a half-hour away, either on foot or via public transportation, from the school- even in large cities like Barcelona and Madrid.
Below you will find our four accommodation options along with a brief description.
Host Family
Residing with one of our carefully selected host families has two major benefits. Firstly, our host families will speak to you exclusively in Spanish, which will provide you with an authentic context in which to practice and improve the skills you work on in class. Secondly, it's the best way to get to know Spanish culture and see what daily life is like for a native Spaniard.
Available in: Alicante, Barcelona, Cadiz, Granada, Madrid, Malaga, Marbella, Pamplona, Salamanca, Sevilla, Tenerife, Valencia
Student Apartment
When you select the student apartment option, you will live with students from around the world in a pleasant and open atmosphere. The apartments are not necessarily luxurious, but they are furnished and fully equipped with everything you need for an enjoyable stay: bedrooms with beds, dressers, bed linens; common room with shared tv; shared bathroom; access to laundry room and kitchen with pots & pans, utensils, a microwave, etc. You can choose a single, double or triple room.
Available in: Alicante, Barcelona, Cadiz, Granada, Madrid, Malaga, Marbella, Pamplona, Salamanca, Sevilla, Tenerife, Valencia
Student Residence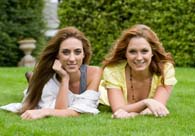 Choosing this type of accommodation provides you with a fun and stimulating environment in which you will meet international and - in some cases - Spanish students. You may choose between a single or double room and between half (breakfast & dinner) or full board (breakfast, lunch & dinner).
There are 4 different types of residences - availability may vary depending on the destination and the time of year.
University Campus Residence
Enforex Student Residence
Family Style Residence
Student Residence without Board
Available in: Barcelona, Granada, Madrid, Marbella, Salamanca, Sevilla, Valencia
Private Accommodation
Many of our students are accustomed to a more private and independent lifestyle. Since our Enforex centers are located in Spain's most emblematic cities, you will easily be able to find rooms of all sizes and apartments ranging from intimate studios to multi-bedroom flats.
If you would like our assistance in arranging a hotel room or apartment for the duration of your studies, we have special rates at several options available exclusively to our students. For hotels, you can choose between a single or double room, and for apartments we offer either a one bedroom apartment or a 1- or 2-person studio.
Available in: Alicante, Barcelona, Madrid, Marbella, Salamanca, Sevilla, Tenerife, Valencia