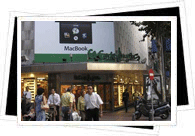 While the typical tourist pick-ups generally include a hodgepodge of postcards, tee-shirts and other random knick-knacks, consider adding a few of Spain's traditional products to your shopping list. Great both as souveniers and as gifts, Spain has a wide array of traditional products ranging from edible goodies to hand-made crafts. Below you'll find a list of some of Spain's most popular traditional products.
Spain Products: Handicrafts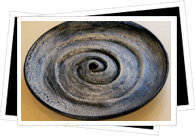 Ceramics
From jugs to flower pots, window boxes and tiles, the Islamic
Top spots to find great ceramics include Toledo, Talvera de la Reina, Sevilla, Granada and Úbeda. Plus, Valencia is home to Lladró, the internationally famous fine porcelain company.
Leather
In Spain you can find great deals on top-notch leather products, such as jackets, bags, wallets, belts and shoes.
Swords & Shields
In medieval cities like Toledo and Ávila you can check out a huge array of steel weaponry, often encrusted with silver, gold and copper.
Wicker
While crafted and sold throughout the country, Spain's best wicker products - baskets and furniture - are found in coastal regions.
Silk Shawls
The traditional silk shawl is a Spanish product typical throughout Andalucía, where you will find hand-embroidered masterpieces. If you're really adventurous, get the whole get-up by purchasing a matching flamenco dress!
Embroidery
From tapestries to tablecloths, Spaniards have long been masters of embroidery. Cities that are particularly known for their embroidered products include Segovia, La Alberca, Carbajales, Largartera, Oropesa and Talavera. The region of Galicia is also well-known for its lace tablecoths and pillow cases.
Guitars
Imagine strumming your very own genuine Spanish guitar. The Spanish guitar, often called the Flamenco guitar, is a six-stringed guitar with a distinctive construction and sound. The best guitar makers are found throughout Andalucía, the birthpace of flamenco, although Córdoba has garnered particular fame.
Spain Products: Food & Drink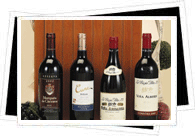 Wine
With 50 wine regions dispersed throughout the country, Spain is actually the third largest wine-producer in the world. Spanish wines are well-known these days on the international wine scene, so whether you're a coinosseur or a novice be sure to try some of the country's red, white, sparkling, rosé and sherry wines.
Cheese
If you're a cheese-lover, be prepared to enter cheese paradise. Spain actually has 100 different varieties of cheese. Each region boasts its own specialty, which range from fresh to cured and everything in between. The northern coast of Spain is the best for cows' milk, the Spanish mid-lands are known for sheep's milk, and goats' milk cheeses are best along the Mediterranean coast- purchase accordingly!
Olive Oil
As one of the pillars of Spanish cuisine, it shouldn't come as any surprise that Spain boasts some of the best olive oil in the world. The country is loaded with endless olive groves, so it's not hard to figure out that Spain is one of the largest olive oil producers in the world.
Turrón
This tasty, nougat-like dessert is a Spanish specialty- the best turrón comes from Alicante.
Ham
From jamón serrano to jamón ibérico, what would Spain be without its beloved cured ham. Cured high in the mountains in the fresh cold air, Spain's ham is one product that you can't go without.