Hotels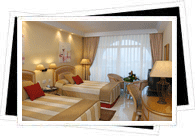 As a major European destination, Spain's accommodation options are virtually unlimited. Whether you're searching for swanky luxury or just for a place to leave your stuff while you hit up the sights, there is something for every taste and price range.
Nevertheless, the hotel search can be quite the daunting task- especially when you're searching for the perfect place to stay in a country or city that you've never been. The options can be overwhelming! The best way to go about finding a hotel is to figure out your price range, decide what kind of hotel you want (modern, historical, etc.) and then finally whereabouts in the city you want to stay.
Most cities in Spain have an old quarter, which is always a popular part of town to stay in. Along with sights like cathedrals, museums and other monuments, old quarters are typically loaded with accommodation options that are often housed in converted historical buildings. However, you can often find the same quality for cheaper prices just outside of major touristy areas.
Hotels in Spain are designated by a blue sign with a white H and one through five stars.
Paradores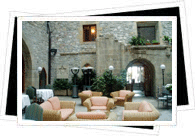 If you've got some extra cash for a bit of a hotel splurge, consider staying in one of Spain's "paradores." Paradores are state-run luxury hotels. Often housed in converted monasteries, castles, convents and other historical buidings, the concept is to use Spain's increasing tourism industry as a means of preserving its cultural and national heritage.
Even if this hotel option doesn't figure into your budget, stop by and take a look. The architecture is usually worth a glance or two and you can bask in the parador's historical aura with a steaming - albeit slightly overpriced - cup of coffee.
Official pararador hotels website: www.parador.es