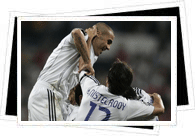 In Spain, football (or "fútbol," in Spanish) is much more than just a sport; it's a way of life. Spain's football fans eat, drink and breathe football. Fans gather around televisions or walk through city streets with hand-held radios pressed to their ear. Neighborhood bars - and beer glasses - fill up to the brim, much to bar owners' delight, and, following a big win, you're guaranteed to hear fans cheering and cars honking in the streets.
Spain's football league, commonly known as "La Liga," is internationally regarded as one of the best professional leagues in the world. The Liga Española (Spanish league) consists of two divisions: La Primera (The First) and La Segunda (The Second).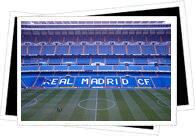 These divisions are more or less extensions of each other. At the end of each season the bottom three teams from the First Division move down to the Second Division, and the top three teams from the Second Division move up into the First Division to fill the vacancies. Less than a handful of the combined 55 football teams have managed to stay in the top division since the the Spanish league's inception back in 1928.
The organization and rules of Spain's two football divisions are regulated by the LFP (Professional Football League). Each team plays every other team twice: once at home and once away. For each win, a team is awarded three points, while a tie garners one point and a loss yields no points. At the end of the season, which frankly lasts for the bulk of the year, the team with the most points wins "La Liga."
Spain's football league is extremely competive and features many of the world's best players. While Real Madrid and FC Barcelona have run the show for much of La Liga's history, in recent years they have been met with top-notch competition from teams such as the Deportivo de La Coruña and Valencia CF.
Major Football Tournaments
La Liga: Season-long tournament between the teams of Spain's top football division.
Copa del Rey: Played between Spain's top football teams.
Supercopa de España: Played between the Copa del Rey winner and the winner of La Liga.
UEFA Cup:Played between Europe's best football teams
UEFA European Football Championship: Played between Europe's best football teams.
FIFA World Cup: International tournament.